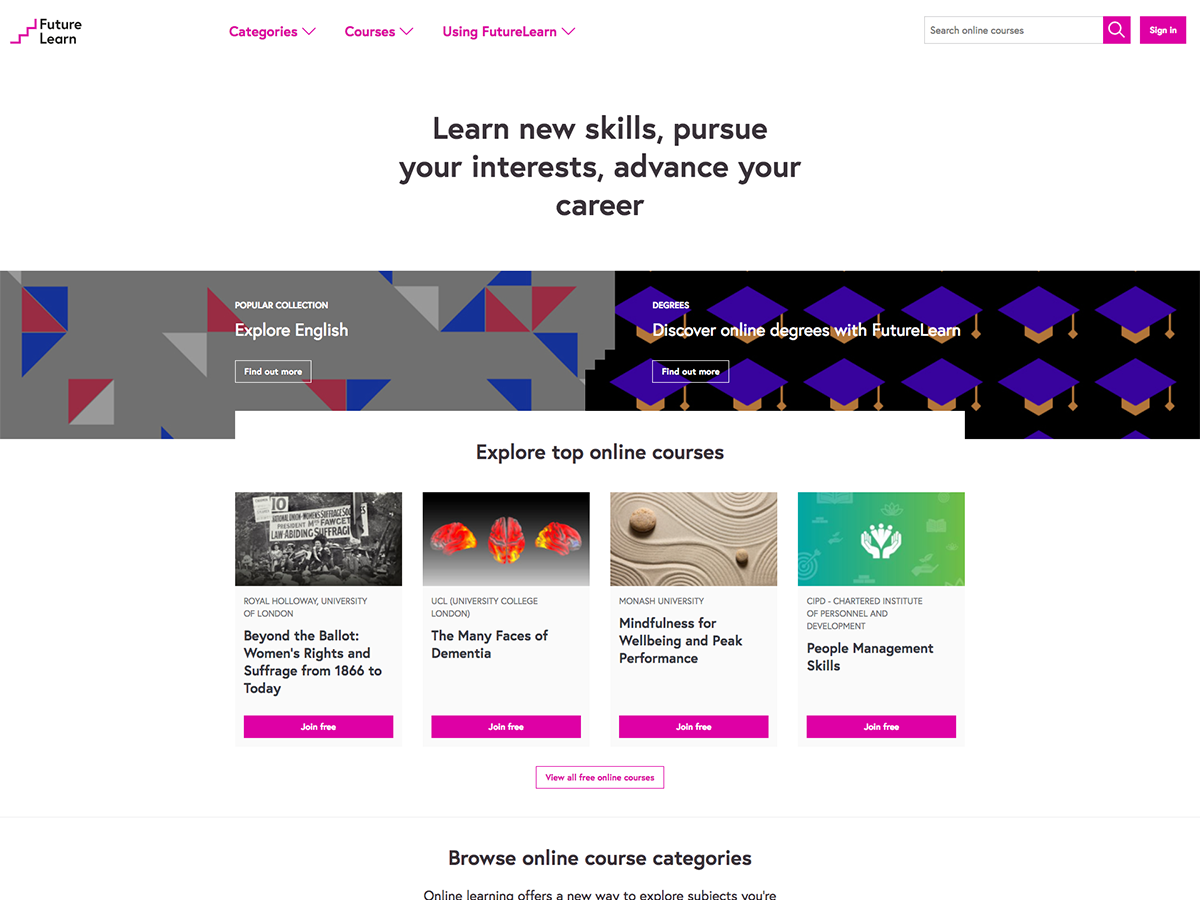 The OU's social learning platform FutureLearn is to deliver digital skills programmes as part of the Institute of Coding (IoC).
The FutureLearn platform will deliver digital skills courses from the University of Leeds, Lancaster University, Goldsmiths and the Creative Computing Institute at the University of Arts London (UAL), as part of the scheme.
The IoC, a consortium of universities, employers and outreach organisations, with a mission to develop the next generation of digital talent at degree level and above, recently announced the formal allocation of £4.8m of funding.
The sum is inclusive of £2.4m of grant funding provided by the Office for Students (OfS) and a further £2.4m of match funding from the consortium of partners that have formed the winning bids.
Among the partners is the University of Leeds, which has partnered with FutureLearn to create new online courses and the consortium – led by the University of Leeds – has secured £500,000 to launch a new programme called 'The IoC guide to kick-starting your career with 21C skills'. The online courses – delivered through FutureLearn – are designed to focus on digital employability skills for people in the 18-25 age group and will be available later this year.
Stephen Somerville, Managing Director, Government and Employer Partnerships at FutureLearn said: "We're delighted to be working with The University of Leeds and the Creative Computing Institute (CCI) to host such an important portfolio of courses and at a time when the need for investment in digital skills is so clear.
"The Institute of Coding is an excellent example of cross-sector collaboration and exactly the kind of initiative we need to be celebrating. At our inaugural employment round table earlier this month, which brought together educators and employers, digital skills was unsurprisingly high up on the agenda and it is encouraging to see an investment of this scale committed to tackling the challenge."
Find out more here and about the OU's involvement in the Institute of Coding too.