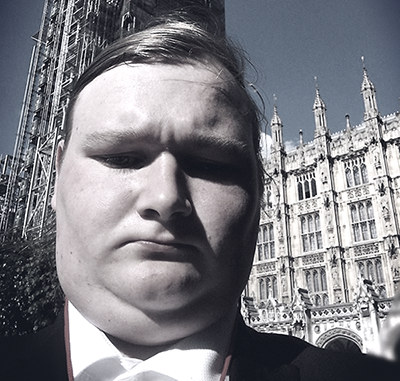 On Thursday 20th June 2018 Open University student Richard Duffy was invited to the launch event for the Institute of Coding at the Peers' Dining Room in the House of Lords in London and provided us with this reaction to his day there.
I felt truly honoured to be invited to a prestigious event. I was also honoured to speak with many academics, council members, and other senior staff from universities partnered with the Institute of Coding. It was beneficial to be able to promote the Open University to very important people and speak out about the challenges, joys, and experience of being an Open University Student and advocating the Open University.

Over the past nine months I have been working closely with the Computing and Communications Board of Studies as a Central Committee Representative to feedback student issues directly to the board and ensuring that a student voice is heard by the school. Being a volunteer opens more than just minds, it literally opens doors for you.

In closing I would like to say that the Institute of Coding is an important institution, it brings together universities for a common aim of furthering technical education throughout academic circles within the United Kingdom. The aims of the Institute are admirable, and it is rather pleasing to see that there is government support to equip current and future generations to work with forthcoming technologies. Finally, I would like to thank the Head of School Professor Bandara and the Director of Teaching Dr Morse for inviting me to the event. move and future generations will be equipped to work with forthcoming technologies.